BAKED FIGS WITH BLUE CHEESE & PARMA HAM
There's a lot I miss about home when I'm in France, but my cravings always seem more pronounced during the in-between seasons. Right now, I couldn't be more excited about springtime in Nice, seeing all the new produce arrive at the markets, planning my next season's menu, and making picnic plans. But then I think of home, and how my friends and family are all getting cosy and enjoying the last of the summer fruits, which by now are at their ripest. OK, I'll cut to the chase. I'm talking about figs; that sweet, perfumey, fleshy yet crunchy delight that only nature can conjure. And without fail, this quick fix (it's ready in 15 minutes) is one of my must-make starters whenever I go back home in summer, and especially when I go back in autumn.
Figs have often been compared to fortified wines. Brown, dried figs have a sweet, sherry-like flavour, whereas black-purple figs, like these Adams Figs, taste more like port. Both wines stand up very well to all kinds of semi-hard blue cheeses, and of course, so do figs! Whenever I have friends over at our house in South Africa, I don't want to spend it slaving away in front of the stove, so this kind of starter is right on the money.
Another reason I love making this in autumn is because it's a warm starter, and its combination of sweetness, saltiness and creaminess is just the ticket for waking up your tastebuds. A lot of people wrap their figs in parma ham, but when I cut open these figs, I thought they were just too beautiful to hide away, so I added the parma at the end as they came out of the oven.
BAKED FIGS WITH BLUE CHEESE AND PARMA HAM
prep time: 5 minutes / serves: 6
Preheat the oven to 180 °C. Using a sharp knife, cut a cross into the top of 6 ripe figs. Then, gently squeeze the bottom of each fig until it opens. Divide 75 g of soft blue cheese, such as gorgonzola, and stuff the figs with the cheese. Place the prepared figs on a baking tray and put a fresh sprig of thyme on top of each fig. Drizzle a little olive oil over the figs and place them oven. Bake for 8 – 10 minutes, or until the cheese has melted. Place 6 slices of Parma ham between the figs and serve.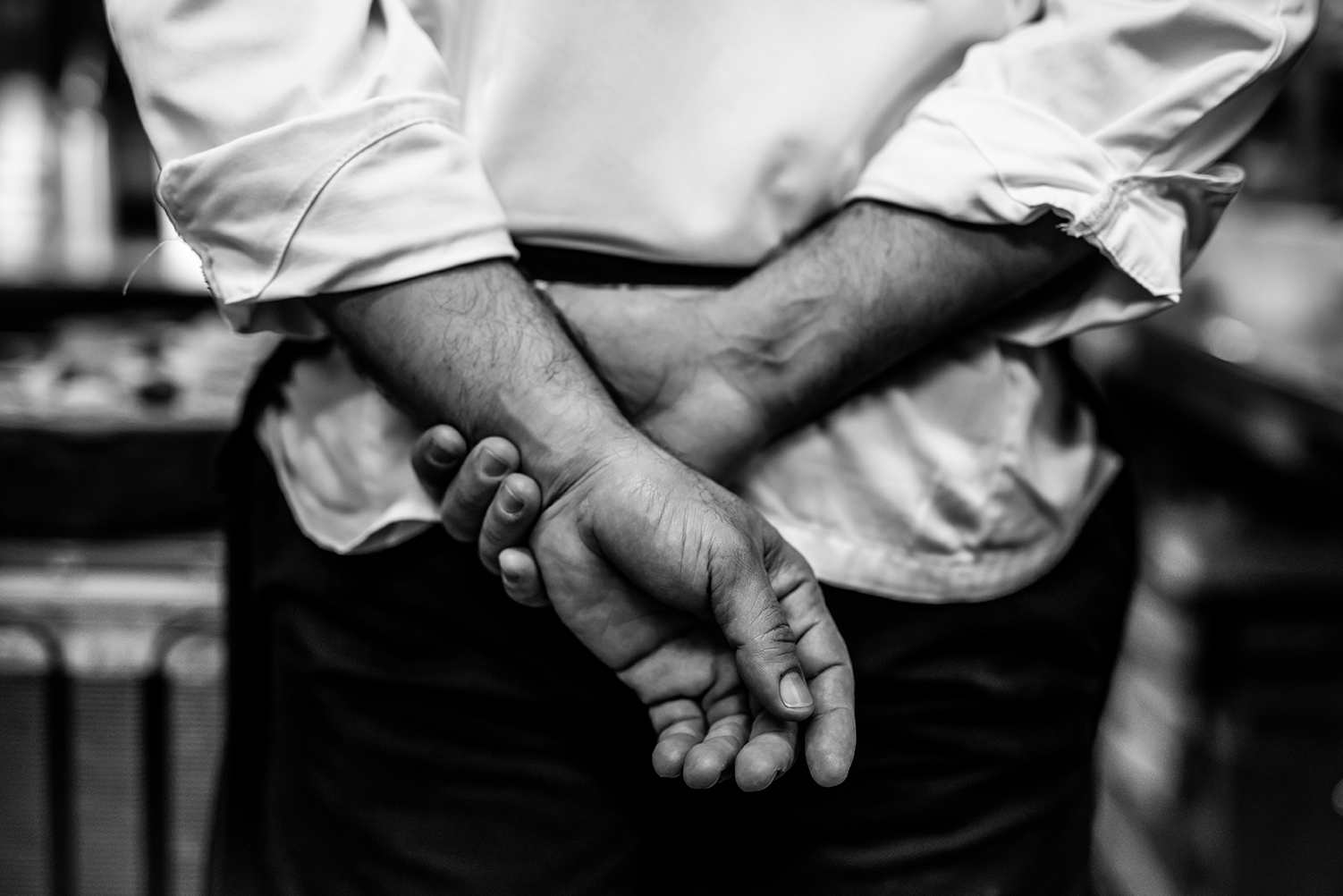 THE MENTAL HEALTH OF THE RESTAURANT INDUSTRY